At the end of L'Enfant Boulevard (10th Street, SW) in Southwest DC there is a park dedicated to Benjamin Banneker.
Benjamin Banneker was an African-American scientist who worked with L'Enfant and Andrew Ellicott to map out the city of Washington. Banneker became a mathematician, astronomer, inventor, and writer. Benjamin Banneker was born in 1731 and died in Baltimore in 1806.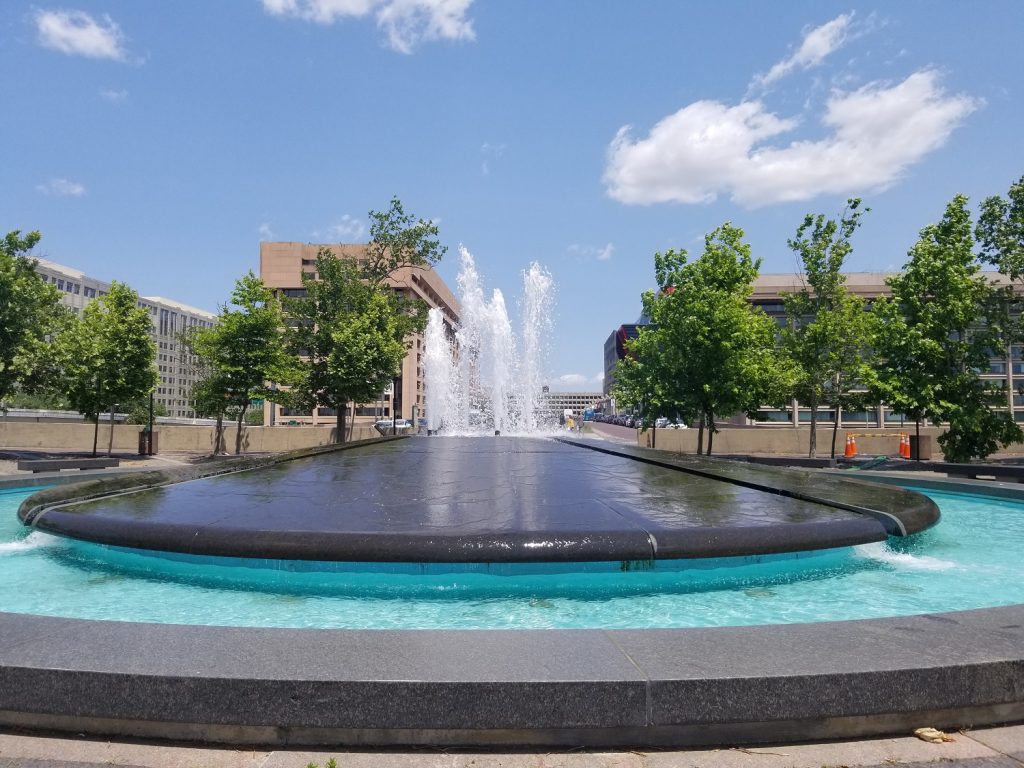 The park was designed by Dan Kiley and opened in November 1971. In 1998, Congress passed legislation that authorized a Banneker memorial in D.C. This park site was chosen for that memorial, and it is managed by the National Park Service.
From Banneker Park there are views to the south that look over Maine Avenue, SW, and onto the Wharf development that was completed in September 2017.