Carter G. Woodson Memorial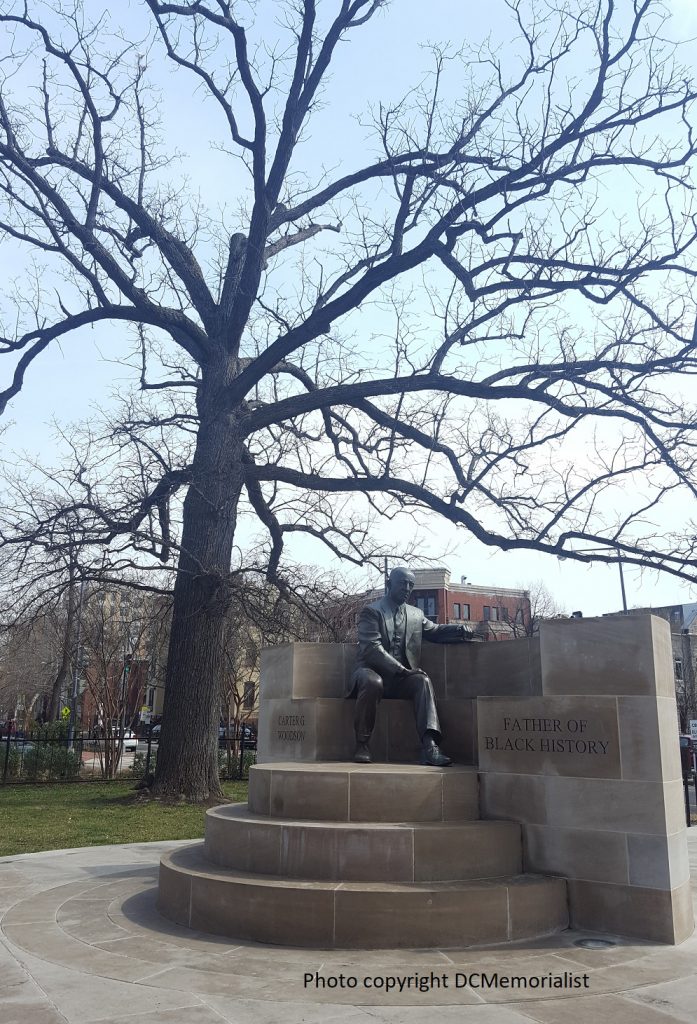 The Carter G. Woodson Memorial located at 9th Street and Rhode Island Avenue, NW, is one of the newest memorials in the Nation's Capital. It was dedicated in 2016.
Carter Goodwin Woodson is called the "father of black history." He began celebrating "Negro History Week" in February 1926, which became Black History Month in 1970. Woodson's home in Washington, D.C., located at 1538 9th is a National Historic Site and is managed by the National Park Service.
Cardozo African American Civil War Memorial
Located at the corner of U Street and Vermont Avenue, NW, at the 9th Street exit from the Metro, the memorial statue was dedicated in 1988 in honor of the more than 200,000 members of the United States Colored Troops. Learn more about the statue and the African American Civil Ware Memorial Museum
Frederick Douglass Statue
All 50 States are allowed two statues in the U.S. Capitol, but the District of Columbia was only allowed one. Frederick Douglass was born a slave in February 1818 in Maryland but escaped slavery by escaping to New York. He moved to Washington, D.C., in 1871, and died on February 20, 1895 at his home, #CedarHill, in Anacostia, Washington, D.C. The statue of Douglass was placed in the U.S. Capitol's Emancipation Hall in 2012. The sculptor was Steven Weitzman.
Benjamin Banneker Memorial Park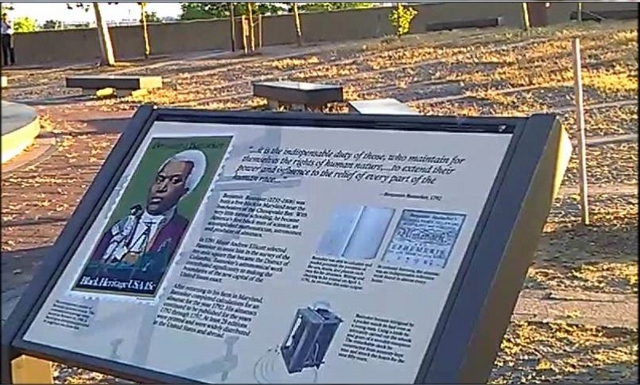 Located at the end of L'Enfant Boulevard in Southwest DC the National park is dedicated to Benjamin Banneker, who helped Pierre L'Enfant and Andrew Ellicott map out the city of Washington. The park was constructed in 1970.
Mary McLeod Bethune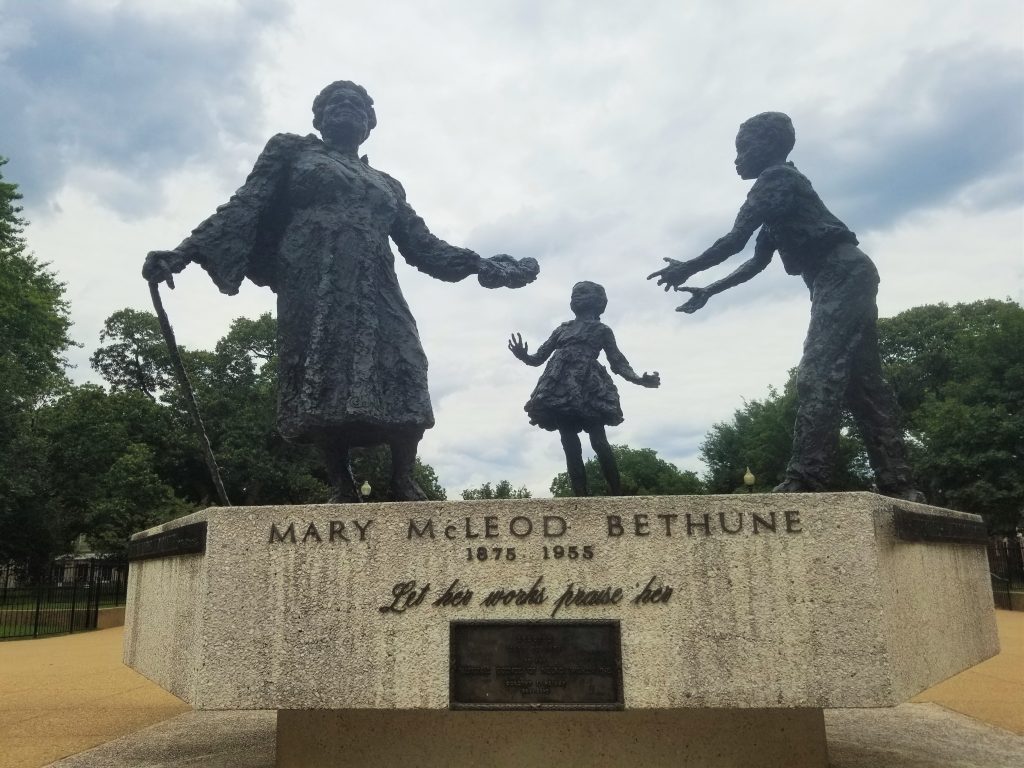 Mary McLeod Bethune was one of the most important and accomplished women of her time. She was the founder of the National Council of Negro Women, served in the Franklin D. Roosevelt Administration, and founded a boarding school which eventually became the Bethune-Cookman College in Daytona Beach, Florida. Her house, in Washington, D.C., is a National Historic Site.
This memorial to Mary McLeod Bethune is located in Lincoln Park and was the first memorial to an African-American woman in the Nation's capital.