The Hirshhorn Museum and Sculpture Garden was established by an Act of Congress in 1966, and opened, on the National Mall, in 1974.
The name AND SCULPTURE GARDEN was written into the name of the museum – that's how important sculptures were to Hirshhorn.
Joseph Hirshhorn was born in 1899 in Latvia and immigrated to New York at eight years old. By the time he died, in 1981, he had accumulated one of the largest personal collections of modern art, over 6,600 pieces of sculpture and paintings.
When Joseph Hirshhorn was approached by the Secretary of the Smithsonian in the late 1960s and asked if he would consider donating his art collection to the Smithsonian, Hirshhorn said:
"It is an honor to [give] my art collection to the people of the United States as a small repayment for what this nation has done for me and others like me who arrived here as immigrants. What I accomplished in the United States I could not have accomplished anywhere else in the world."

Joseph Hirshhorn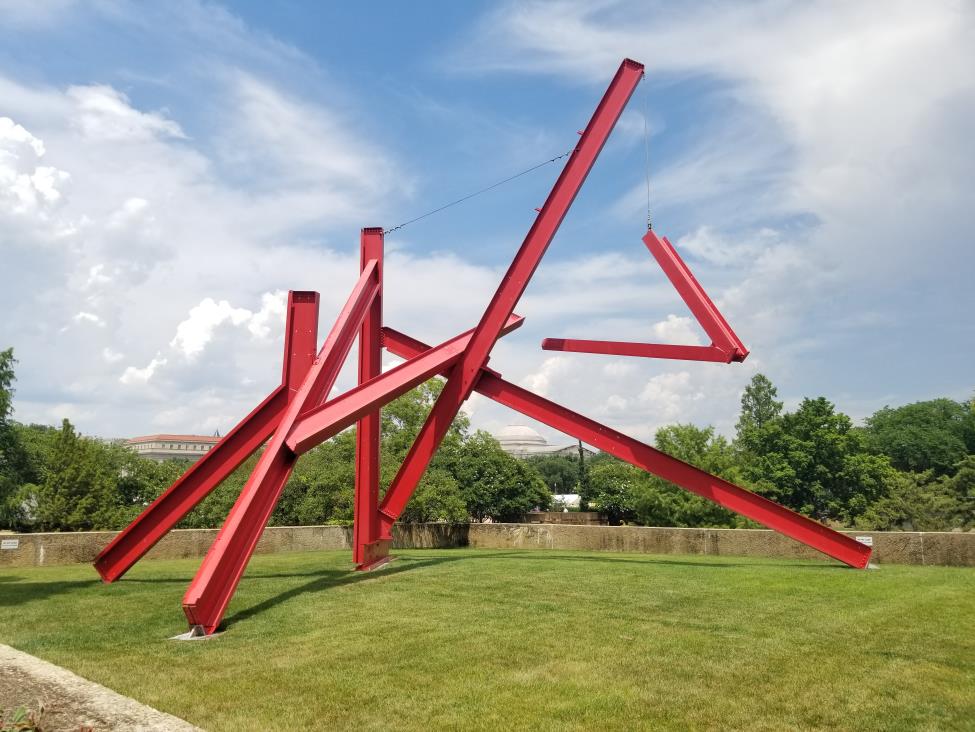 One of 13 children, Hirshhorn grew up Williamsburg, Brooklyn, and become a financier, philanthropist, and collector of modern art. He acquired major works by Auguste Rodin and Constantin Brancusi, as well as Alexander Calder, Henry Moore, and Alberto Giacometti.
Joseph Hirshhorn donated over 6,600 works of art, of which 2,650 were sculptures to the Smithsonian Institute for the Hirshhorn Museum and Sculpture Garden.